by Michael Phillips
June 28th, 2006
Last Friday the layoffs started for the Los Angeles staff at PowWeb. This after Endurance assured and guaranteed me, on several different occasions, that their jobs would be safe through the end of the summer. Just another example of the sterling behavior of the GREATEST HOST ON EARTH. Yeah.
by Michael Phillips
June 21st, 2006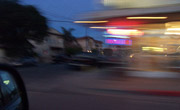 Well, ain't that a fine ride…I have in my hot little hands the final proof of the paperback version of Riding Out the Dumb Silence, and I'll be damned if it isn't right and tight and ready to go.
I should have a pile of them here ready to ship on July 15th, but smart shoppers pre-order! Just click here and you too can have your very own copy hot off the press.