by Michael Phillips
June 6th, 2008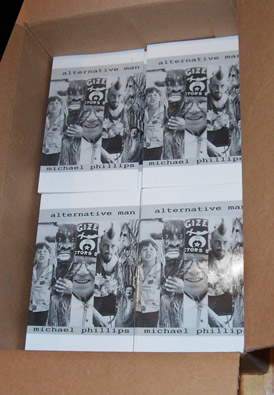 Way back in the olden days (January of 1995) I signed a fancy looking contract with Mother Road Publications for a book of poems and short stories. It was a long and drawn out birth (as these things usually are in the small press) but finally, in April of 1997, alternative man appeared.
It was my first book and I was pretty excited about it. When the first 5 or 10 copies came in the mail I opened one of them and smelled it. "Yeah, that smells like a real book," I thought. Hey, you do weird things when it's yours.
by Michael Phillips
June 3rd, 2008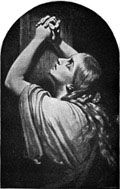 Well, this is pretty cool; youvebeenleftbehind.com. In a nutshell, this guy, Mark Heard, is running a service that will contact your loved ones for you, via email, after the "rapture."
The rapture, in case you didn't know, is when JESUS comes and takes all the boys and girls who have behaved and eaten their vegetables up to heaven to prance around forever in white robes and watch the rest of us suffer an eternity under the thumb of the beast SATAN.