by Michael Phillips
December 29th, 2008
There is a great forum over at bukowski.net.
I have participated in a lot of forums and online groups, and it is unusual to find one that is interesting and informative and not just full of bullshit and posturing. Part of building a good forum is pure luck, but a larger part is a lot of tedious work. One determined knucklehead can run almost any online group off it's rails in a surprisingly short amount of time. A handful of knuckleheads is almost indefensible. They will win, you will lose.
by Michael Phillips
December 26th, 2008
These Obama photos are in Time magazine this week.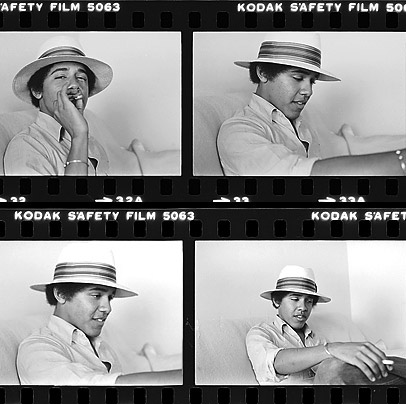 by Michael Phillips
December 19th, 2008
This is for Tom. I don't usually do these "tag, you're it" things, but as it turns out I did it once before, so here we are again.
Image number four from the fourth image directory on my computer: