Well I'm jumping ship. Gave a week's notice at the old job, so I'll work this coming Friday there and the following Monday I'll be at the new gig. A weekend is much better than the two years I had between jobs last time, so I can't complain. Two years of unemployment has it's positive points, but on the downside, abject poverty gets old real fast.
New job, same business – web hosting – but Windows this time, rather than the typical unix/Apache joint. For most of you that is meaningless, and for that you should consider yourself fortunate.
The company I'm leaving was sold, which is a long and ugly story in itself, and – lucky me – the second time I've had my $99 office chair sold out from under me. It's unavoidable in this business I suppose, unless you start your own thing, which I'm also trying to do. So, yeah, all very thrilling to read about, I'm sure.
Computers. Fifteen years ago I would have laughed. Now I'm trapped. What can you do?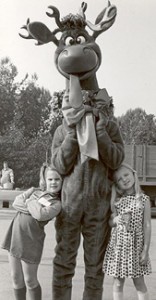 On the non-job, real-life front, the poems are coming from the brain down through the fingers to the keyboard again, which is shocking and refreshing after several years of nothing much happening there. I tried not to force anything during the dry spell, but I still managed to type up a few things here and there.
I don't know if they're any good, but then I never know if they're any good. To celebrate a decade of unapologetic laziness and sparse production, I'm putting together a collection of poems and stories that I wrote from 1996 through 2005. It should be available soon on my awe-inspiring BUY SHIT page.
I don't know what happened – in '95 for example, I wrote a couple of hundred poems and two dozen short stories, but in the 10 years that followed I don't think I wrote 100 poems total. It was like someone turned off the faucet and all I had to work with was the drips. So there you go. A book of drips.
I think it's going to be called RIDING OUT THE DUMB SILENCE, and unless I can dig up more usable stuff, it will consist of 40 – 45 poems and a couple of short stories. A little more than the book that Mother Road put out in '95 (alternative man), but better quality words, methinks.
And the stuff that's coming now is better still. I don't say that because I'm full of myself (though we can never rule that out), just because I find fault with everything that's come before. Especially a lot of that pre '96 stuff. Gah. It makes me cringe. What can you do?
That the news from Lake Woebegone, fuckers. Do with it what you will.