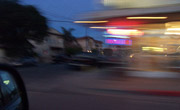 Well, ain't that a fine ride…I have in my hot little hands the final proof of the paperback version of Riding Out the Dumb Silence, and I'll be damned if it isn't right and tight and ready to go.
I should have a pile of them here ready to ship on July 15th, but smart shoppers pre-order! Just click here and you too can have your very own copy hot off the press.
Even cooler is the special hardcover version, which will cost you an arm and a leg, but it's limited to a lettered edition of 26, it's got a groovy bookmark that contains a poem not in the paperback, and to top it all off, each copy will have an original ink poem tipped in.
So yeah, they're expensive, but worth every nickel, you freak. What else are you going to buy? Food?
Two Six are already sold, that leaves only 20 copies for you. Yeah, you, over there. Order now. See Jungle! See Jungle! Go Join Your Gang, Yeah, City All Over! Go Ape Crazy!