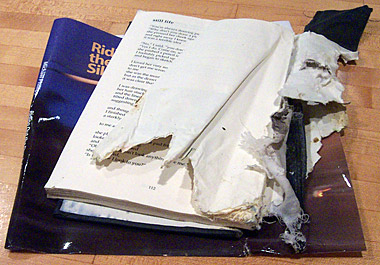 To celebrate Thanksgiving my dog Buddy took one of the hardcover copies of Riding Out the Dumb Silence out into the yard and ate it.
Well, he tried to eat it all, but he choked on some of the words, came back into the house and told me that I really needed to work on my similes and metaphors.
Whatever. I've read his work. It's just gibberish. Every stanza ends with "…and man, foolish man, tries to starve the dog, but the dog prevails!"
Asshole.