Softcover deluxe edition, numbered and signed.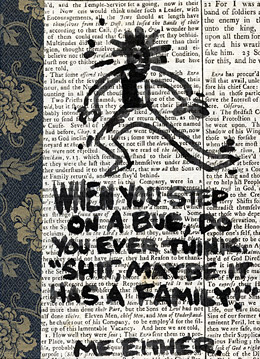 Hardcover edition, numbered and signed with original art cover.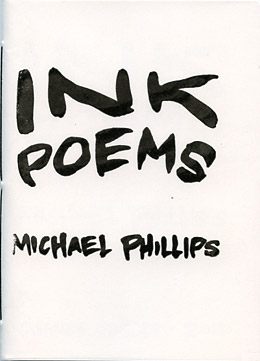 Softcover trade edition, numbered.
Ink Poems
Michael Jerome Phillips
Illustrations
There is no excuse for these Ink Poems, yet, they exist. It's one of those questions that should really be properly analyzed by Stephen Hawking, but until he gets around to it, we'll just have to accept their existence and try to get on with our lives as best we can.
Join the literati, cognoscenti, Illuminati, and the Columbia University permanent collection of comics and graphic novels (go figure) and own this fine example of book making and disturbed artistic expression. Run go tell the neighbors.
40 pages, 6 7/8 x 5", hand bound
Deluxe edition: $30
Hardcover: Sold out
Trade edition: $14