Junípero Serra was a Spanish Friar (you can tell by the haircut) who established the first California missions. The missions are nice places to visit if you like California history and looking at "historical" things that were almost completely rebuilt in the 20th century from the remnants of crumbling piles of adobe and rotten wood.
Personally I do like those kinds of things, so I've been to a lot of the missions. If you think your life is tough, go to one of the missions that's out in the middle of nowhere and imagine living there, with those resources and meager comforts. The people who settled the West were some badasses.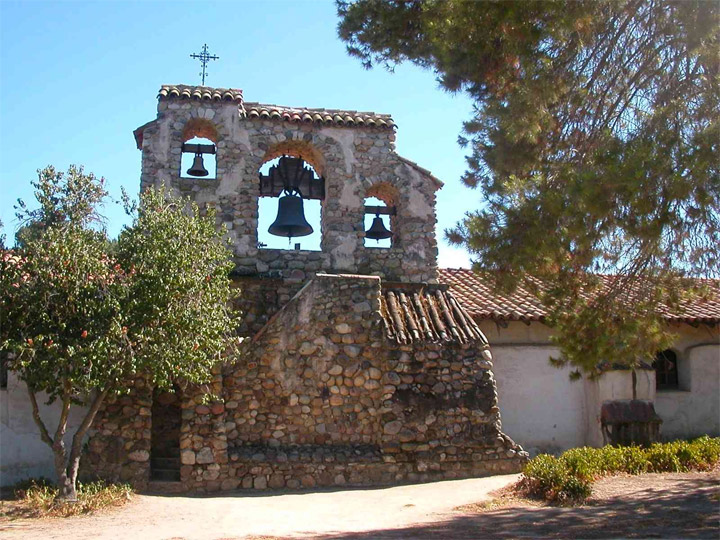 Well, the white people anyway. The natives who'd lived here for thousands of years – it was no big deal to them. It was home. You don't have to be much of a badass to live at home.
But talking about the natives brings us to the main problem with the missions and the people who built them: they were religious fanatics who dedicated their lives to spreading Christianity, in its wonderful rainbow of different forms and flavors, across the world. That spreading, the mission they were on, primarily involved converting the heathens, which is apparently done by enslaving them, working them to death and – just to cover all the bases – infecting them with diseases that they have no natural immunity to.
Now, to be fair, the missionaries didn't purposely infect the natives. They only purposely enslaved them. So they weren't all bad.
This is what Junípero Serra looked like:
Quite fetching and regal, wasn't he.
Why am I writing about a long dead zealot you might ask? Well, the Pope, His Royal Papentine, His Shroudliness, or whatever he's called, just announced that the good Father Serra is going to be crowned a saint. That means Catholics all over the world can now officially pray to him, or come out of the closet if they were praying to him in an unauthorized manner prior to his sainting.
How are saints selected? Well, they actually self-select. By performing miracles. Oddly enough, Serra only performed one lousy miracle, but the Pope seems to like him, so it's okay that he becomes a saint without paying the usual two miracle cover charge.
This is all very funny, but at the same time, utterly unbelievable and ultimately completely depressing. That you and I have to live in a world with people who have serious discussions over how many miracles some fruity Franciscan with a case of wanderlust allegedly performed. This important matter must be decided once and for all so that people can pray to him. We live in a world where the people who are concerned with these kinds of things are not considered mentally ill! Their votes count the same as ours.
Okay, that's fine for them, but why am I expected to take that cartoon voodoo seriously? Why do I turn on NPR in the morning and hear people talking about the (frankly unimpressive if I'm being honest) "miracle" that Serra allegedly performed? And seriously discussing why the Pope made an exception for Serra, and on and on, and I can't believe I'm listening to it and no one is breaking in and saying, "What are you talking about? Stop fucking around and go report on something that has at least a tenuous, fleeting toehold on reality!"
All of the death and oppression and horror that religions – all of them – have unleashed onto the world, and continue to relentlessly unleash onto the world, yet we still bow and scrape and genuflect and tiptoe around them. We excuse them because so many people claim to adhere to them – even people in our own families – that we can't possibly point out how deeply and completely fucked they all are without running the risk of alienating most everyone we know.
I'm not sure how someone can be alive and conscious and not see evidence of that every day of their lives, but they don't, so I don't hold out a lot of hope that we'll be rid of this destructive nonsense any time soon.
Hey, look, that last sentence could also be the end of a post about how useless all politicians are! I'll have to hold on to it for recycling. This blog is green, after all. And gluten-free.
God bless you, and God bless the United States of America!