This is for Tom. I don't usually do these "tag, you're it" things, but as it turns out I did it once before, so here we are again.
Image number four from the fourth image directory on my computer: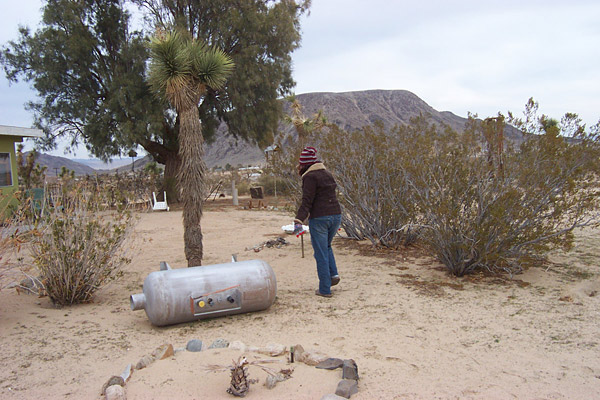 That's Carol at the Space Rabbit Ranch in the desolate wilds of Joshua Tree in February of this year. Buddy was with us, but I don't see him in this picture. He is probably out of frame eating coyote shit or chasing a tortoise.
Was it cold in the desert in February? Yes. Though it's been just about as cold in South Pasadena lately. This morning I got into the car to go to work, turned on the wipers and heard a sad crunching sound. It was ice on my windshield.
Southern California, go figure.