The first episode of the podcast is up. I'm waiting for approval from iTunes before I really try to promote the thing, because iTunes is where it's at apparently for the podcast thing. So here's a sneak peek. You can be first.
As much as I tried to get everything groovy before unleashing it on the world, I've still got to work out some kinks. It sounds a little crispy, probably because I rolled all the low end off the mic after some test recordings, but after I mixed the thing and kicked it down the stairs to a lowly mp3, it ended up sounding a little thin. It probably wouldn't kill me to put some compression on it either, but I'm trying to avoid all that.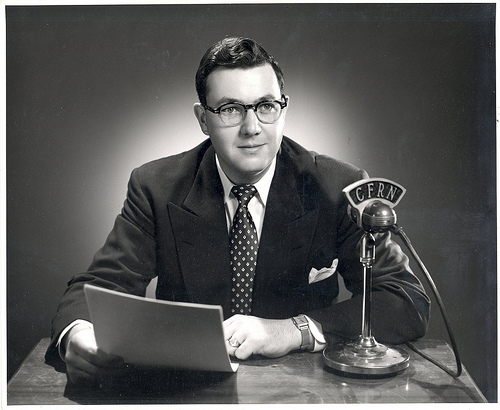 Overall I'd rate it just a'ight, but I suppose I'll get more practice as time goes on and I have to keep talking. Actually the talking part is easy, it's the other bits that are distracting and slow and difficult. But I suppose they'll get easier too. Then I'll become lazy and complacent and not care at all. That's when it will take off.